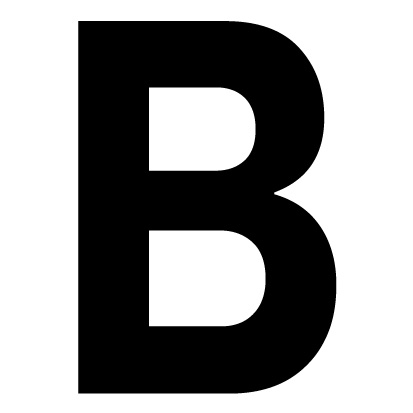 Babel 2020 was originally called Americana and had invited writers from all over the Americas, then the world came to a halt and continents drifted apart. But to take a step back gives us the chance to look at what we know with fresh eyes, from different perspectives. 
The Americas and Europe, suddenly separated and unreachable as they hadn't been for centuries, have begun to mirror each other, revealing how their common history – an amalgam of ideas and languages, dreams and cruelties – keeps growing and tangling, is unrooted, severed and sheds new seeds. In between the Americas and Europe, the immense mirror of the ocean has become the symbol of what unites and separates us – a serene surface reflecting skywards; roaring waves sinking hopes, caravels and ocean liners; the sound like a rumour without an echo. Beyond the mirror, the deep.
Babel 2020 is called Atlantica.
Babel 2020 invites European writers influenced by literatures of the Americas, translators of writers from the Americas, and American writers who live in Europe, like mirrors placed opposite one another – the only image that can reproduce the abyss of the ocean and of what we are going through now. 
The program: specchio, with Giorgio Vasta, Elisa Biagini and Tommaso Pincio; spiegel with Peter Stamm; silver and exact with Robin Robertson and Glyn Maxwell; espejo with Juan Pablo Villalobos and Brenda Navarro; scrittrici-personaggio on Carolina Maria de Jesus, Gabriela Mistral and Rachel Cusk, with Roberto Francavilla, Matteo Lefèvre e Anna Nadotti; amuleto, on Roberto Bolaño, with Ilide Carmignani and performances by Anahì Traversi and Simone Spoladore. And other encounters which come from the deep: sirene, with Samanta Schweblin, Laura Pugno, and Monique Roffey; alpine rock & rollin' waves, with its extraordinary mix of American musical genres and Swiss spoken word, and performances by Reverend Beat-Man, Michael Fehr and Jurczok 1001, Tam Bor, Tatum Rush; and breathe, on the current racial struggles and their European undercurrents, with Gary Younge, Gauz, Silvia Pareschi in connection with Colson Whitehead, Anne Bathily.
Babel is the literary festival focused on translation.
Understood as linguistic hospitality, translation is the practice that prompts you to go towards the other, in order to invite the other to your own home, and serves as model for other kinds of hospitality.
Babel invites writers who work across languages and cultures, and their Italian translators; the festival promotes translations between different art-forms, organises translation workshops, prizes and residences, and publishes new work.
Past editions have featured world-famous writers such as Derek Walcott, Asli Erdogan, Marie Ndiaye, Ismail Kadaré, Yu Hua, Amitav Ghosh, Patrick Chamoiseau, Mourid Barghouthi, Ljudmila Ulickaja, Adam Zagajewski, and musicians such as The Tiger Lillies, Arto Lindsay, Linton Kwesi Johnson
, 
West-Eastern Divan Orchestra and András Keller. As well as several young writers that Babel has translated and published with Swiss and Italian publishers and media.
In 2012 Babel was awarded the Straniero Prize in Italy, and in 2013 the Swiss Literature Prize for translation and literary mediation and the Special Prize of the Jury by the Federal office for culture. 
Babel publishes Specimen, an entirely multilingual web-magazine, which through translation gives voice to the multifaceted world. Texts can be in every language and alphabet, potentially translated into and from any other language. With a special inclination for second languages and hybrid forms, Specimen engages an ever-expanding network of writers, artists and thinkers, fostering relation and linguistic hospitality as the core of its approach.
Favouring a slow pace, Specimen publishes an average of four new texts and a number of new translations every month. You can follow us on Facebook, or rely on our Newsletter for a monthly recap.
At times Specimen returns to the physical world, in the form of limited editions or on-demand publications, as well as through public debates on the occasion of special events and festivals.