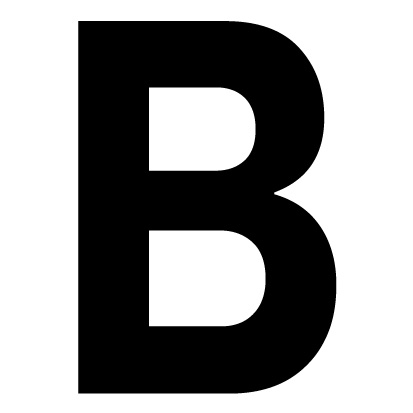 BABEL
ISOLE
14-17
SEPTEMBER
2023
September 14-17, 2023 Babel dedicates its 18th edition to literary and linguistic islands.
Babel Isole invites writers from the islands and writers who, with the magmatic force or slow accumulation of their stories, have created whole archipelagos never seen before. And with them, their translators, who in any weather ferry their words to the ports of our language.
In addition to literary encounters, Babel Isole hosts a screening series showcasing movies about islands, a concert, two DJ sets, an art exhibition, a writing workshop in the adopted language, and various literary translation workshops.
Thursday, Sept. 14 | artBabel & cineBabel
artBabel | Space 5b | Bellinzona
17.30-19.00 >> Opening of Anush Hamzehian's and Vittorio Mortarotti's exhibition "L'Isola": Yonaguni is a small piece of land far from everything and touched by the strongest currents of the Pacific Ocean. There are no more than a thousand people living on the island, few of whom still speak Dunan, a severely endangered language. "L'isola" aims to collect the last images, sounds, and glimpses of this fading community. Via Salvioni 5b, Bellinzona. Opening hours: Sept. 15, 10.00-17.00; Sept. 16-17, 10.00-19.00; until Oct. 29 by appointment: +41 79 523 53 90, info(a)spazio5b.ch
cineBabel | Cinema Forum | Bellinzona
21.00 >> The Enigma of Kaspar Hauser (FRG, 1974) by Werner Herzog
Herzog's poetic genius confronts the real-life story of Kaspar Hauser, a young man who grew up in inexplicable confinement, with no contact with the world, and mysteriously appeared one morning in 1828 in Nuremberg's main square. Herzog's most restrained and moving film. Winner of the Cannes special jury prize in 1975. In collaboration with CCB. Admission fee: fr. 12.-/10.-/8.-/6.-/ free for students
Friday, Sept. 16 | Open Air
18:30 >> Presentation of Babel 2023 and institutional greetings. Following, Tommaso Soldini–poet and novelist from the only island without a sea, as he calls Switzerland–opens the literary encounters of the festival with a text written especially for Babel. Reading + discussion with Ariele Morinini.
21:30 >> Pour one-third of Grenada and two-thirds of Switzerland, shake it well with dilated rhythms, angelic vocals, and otherworldly electronic sounds, and you'll get Eye Sea Double, the first album by Monte Mai, a Swiss-Caribbean psychedelic pop trio formed by Anaïs Schmidt, Fabio Pinto, and Fabio Besomi. Followed by a DJ set by Radio Gwen until midnight.
It is possible to dine in the convent's courtyard. Free entrance, free parking, free shuttle service from the Teatro Sociale of Bellinzona every half hour starting at 17.00. Open Air >>
Saturday, Sept. 16 | The Literary Encounters
Teatro Sociale | Bellinzona
10.00-12.00 >> Islands of in/difference. RSI Rete Due broadcasts live from the Teatro Sociale on the radio show Moby Dick. Rapper Francesco "Kento" Carlo, psychotherapist and writer Paolo Miorandi, and author and theater director Laura Sicignano tell us what happens when art meets islands of in/difference: prisons, asylums, refugee camps. In collaboration with RSI Rete Due.
Biblioteca cantonale | Bellinzona
12.00-13:30 >> Down with maps! Daniela Almansi and Samanta K. Milton Knowles talk about what it means to translate the books you grew up with, such as Lewis Carroll's The Hunting of the Snark and Astrid Lindgren's Pippi Longstocking. In collaboration with Storie Controvento and Biblioteca cantonale.
Teatro Sociale | Bellinzona
14:00-15:30 >> Azores. "I like to be called an "Azores writer". The idea that there is a correlation between my work and the place where I grew up makes me proud. I do not fear what is local, or regional. I don't fear the connection between my writing and a particular piece of land." These are the words of Nuno Costa Santos, and there are none better to describe the relationship between this multifaceted author–poet, novelist, playwright, screenwriter–, his language, and his islands. With him is Roberto Francavilla, who translated his texts into Italian for the first time for Babel.
16.00-17:30 >> Islands of Resistance. Werner Herzog is among the greatest filmmakers of all time, yet he says he is certain that he will be remembered not for Aguirre, the Wrath of God or Fitzcarraldo, for Cave of Forgotten Dreams or Encounters at the End of the World, but for what he writes. Herzog talks to us about his work starting from The Twilight World (Penguin Press, 2022), the story of Japanese soldier Hiroo Onoda, who for twenty-nine years, after the end of World War II, defended an island in the Philippines, convinced that the conflict was still going on: an all-out resistance, as stubborn and unreasonable as that of Herzog himself, who in a sixty-year career has never stopped fighting for the independence of his art. He will be conversing with poet Fabio Pusterla. Admission fee (SOLD OUT).
18.00-19:30 >> Iceland. "When I was six years old, I became aware that I lived on an island far away from other countries, and around the same time I discovered that I spoke a language that was spoken nowhere else and was called Icelandic." And it is in an Icelandic as essential as her homeland that Auður Ava Ólafsdóttir, in novels such as The Greenhouse, Hotel Silence (European Strega finalist), Miss Iceland (Prix Médicis Étranger) or Butterflies in November, has recounted the ordinary lives of people who, on closer inspection, are not so ordinary. With her is Stefano Rosatti, professor of Italian at Reykjavik University, who has translated all her novels for Einaudi.
Castelgrande | Bellinzona
20.00 >> Dinner open to the public with the authors of the festival.
21.00 >> Island of the self. Max Lobe, a Swiss writer originally from Cameroon, takes us into the island of the self with a text inspired by Dostoyevsky's Notes from Underground written especially for Vulcano, a series of performances created by Rete Due and produced in collaboration with nine Swiss festivals, including Babel. Dinner at a charge. Bar service until 23:30
Sunday, Sept. 17 | The Literary Encounters
Teatro Sociale | Bellinzona
10.00-12.00 >> Poetry is an island. Leta Semadeni (Swiss Grand Prize for Literature 2023), Ailbhe Ní Ghearbhuigh, and Francesco Ottonello are island poets. Geographical and linguistic islands. Between Romansh, Gaelic, and Sardinian, and the language of poetry, which, in Derek Walcott's words, "is an island that breaks away from the Main." Accompanying us on our and on their journey is poet and translator Franco Buffoni.
14:00-15:30 >> Haiti. Haiti was the first nation in the world where black slaves revolted and, after thirteen years of atrocious conflict between 1791 and 1804, established their own government. Since then, colonial repression, dictatorships, pervasive corruption, and a series of natural disasters have made Haiti one of the most violent and violated areas on the planet. Makenzy Orcel and James Noël, highly lyrical and raw poets and novelists, suspended between Creole and French, recount Haiti and love at the time of the earthquake, from the brothels of Port-au-Prince's Grand-Rue to the NGO camps. With Giuseppe Sofo, who translated them into Italian for the first time for Babel.
16:00-17:30 >> Islands of Time. Winner of the European Strega Prize, the Jan Michalski Prize, and the International Booker Prize, Georgi Gospodinov is the writer of the moment, yet his period of choice is the past: It is so in The Physics of Sorrow, but especially in Time Shelter, where Gaustín, an enigmatic character who wanders the ages (and Gospodinov's novels and short stories) opens a unique gerontopsychiatry clinic in Zurich in which each floor reproduces a decade of the last century: islands of time where Alzheimer's and dementia patients can return to the most praiseworthy years of their lives. But the lure of the past is irresistible and soon crosses the boundaries of the clinic. In dialogue with Włodek Goldkorn.
Babel Tent | Outdoor of the Teatro Sociale
18.00 >> Coming Soon! The closing event of Babel 2023 is an opening event: Coming Soon! is a new space dedicated to emerging Ticino writers to present their works in progress to the festival audience. With Joshua Babic, Alessandro Mariani, Elisabeth Sassi, Serena Travaglini. Followed by drinks + DJ set curated by Radio Gwen.
All festival events are free of charge except :
CineBabel evening
CHF 12/10/8/6/students free
Werner Herzog with Fabio Pusterla
CHF 20.-/students, AVS, AI, 15.-, + presale
Pre-sale online
>> ticketcorner.ch
Presale Infopoint Bellinzona
P.zza Collegiata 12, Bellinzona
Mon-Fri 9am-5.30pm, Sat 9am-3.30pm, Sun 10am-3.30pm
Telephone booking service
Mon-Fri 1:30 pm-5 pm, Sat-Sun 1:30 pm-3 pm
+41 (0) 91 825 48 18
Teatro Sociale
Starting two hours before the event
Events are held in Italian, and English, Bulgarian, French, and Portuguese, with translations by Marina Astrologo, Flora Misitano, and Giorgia Spadoni.
On Friday 15th, from 5 p.m., a shuttle service will run between Bellinzona and the convent of Monte Carasso. Departure every half-hour from Piazza della Foca, in front of the Teatro Sociale. Information at infoPoint. The convent also offers free parking (>> Open Air).
Babel is the literary festival focused on translation.
Understood as linguistic hospitality, translation is the practice that prompts you to go towards the other, in order to invite the other to your own home, and serves as a model for other kinds of hospitality.
Babel invites writers who work across languages and cultures, and their Italian translators; the festival promotes translations between different art forms, organizes translation workshops, prizes, and residences, and publishes new work.
Past editions have featured world-famous writers such as Derek Walcott, Marie NDiaye, Ismail Kadaré, Amitav Ghosh, Patrick Chamoiseau, Jamaica Kincaid, Mourid Barghouthi, Valeria Luiselli, Irvine Welsh, Linton Kwesi Johnson, Asli Erdogan, Ljudmila Ulickaja, Elias Khoury, Yu Hua, Adam Zagajewski, Adania Shibli, Samanta Schweblin, Abdelfattah Kilito, musicians such as Arto Lindsay, the West-Eastern Divan Orchestra, Tartit, The Tiger Lillies, and András Keller, as well as several young writers that Babel has translated and published with Swiss and Italian publishers and media
.
In 2012 Babel was awarded the Straniero Prize in Italy, and in 2013 the Swiss Literature Prize for translation and literary mediation and the Special Prize of the Jury by the Federal office for culture. 
Babel publishes Specimen, an entirely multilingual web-magazine, which through translation gives voice to the multifaceted world. Texts can be in every language and alphabet, potentially translated into and from any other language. With a special inclination for second languages and hybrid forms, Specimen engages an ever-expanding network of writers, artists and thinkers, fostering relation and linguistic hospitality as the core of its approach.
Favouring a slow pace, Specimen publishes an average of four new texts and a number of new translations every month. You can follow us on Facebook, or rely on our Newsletter for a monthly recap.
At times Specimen returns to the physical world, in the form of limited editions or on-demand publications, as well as through public debates on the occasion of special events and festivals.