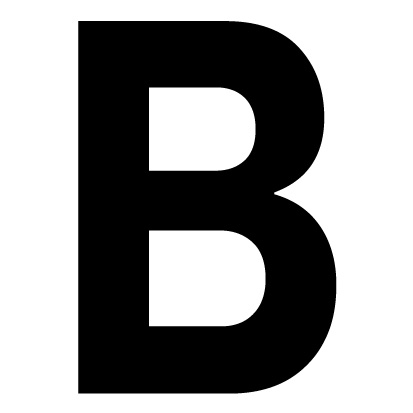 BABEL
EKPHRASIS
15-18
SEPTEMBER
2022
From September 15 to 18, 2022, Babel will devote its 17th edition to the relationship between writing and the other arts.
Babel Ekphrasis invites authors whose practice is strongly nourished by other artistic languages, and artists who work across multiple art forms. In addition to its main program, Babel will host a series of film screenings, a concert, a DJ set, two art exhibitions, a writing workshop in the adopted language, and four literary translation workshops.
Thursday, Sept. 15 | artBabel & cineBabel
17.30 | artBabel | Spazio 5b | via Salvioni 5b, Bellinzona
Opening of Antonio Rovaldi's exhibition "Stiamo facendo davvero ciò che conviene?" dedicated to Robert Walser. In the presence of the artist and the curator Luca Fiore.
21.00 | cineBabel | Cinema Forum, Bellinzona
Swiss premiere of Giovanni Maderna's film The Walk (UK/Italy, 2020), based on the short story The Walk by Robert Walser. (In Italian and English). Followed by a dialogue between the director and the writer Matteo Terzaghi. (In Italian).
CHF 10.-/8.-/6.-/free for students.
Friday, Sept. 16 | Open Air | Monte Carasso
Antico Convento delle Agostiniane in Monte Carasso
18.30 Inaugural evening at the Antico Convento delle Agostiniane in Monte Carasso. Nicola Gardini–poet, novelist, essayist, translator, and professor of Italian and Comparative Literature at Oxford–will speak about ekphrasis in its various declinations. (In Italian).
20.00 Dinner in the convent courtyard.
21.00 Tethered Lines, a concert/performance by Joshua Chiundiza and Yann Longchamp that intertwines mbira, chimurenga, and sungurra music, euro-electronic rhythms, and flow hip-hop, followed by a DJ set by Yann Longchamp.
Free parking, shuttle service from the Teatro Sociale of Bellinzona every half hour starting at 17.00. More info >>
Saturday, Sept. 17 | Teatro Sociale | Bellinzona
10.00 Critics and writers Luca Fiore, Leonardo Merlini, and Vega Tescari on the art of writing about art. Hosted by RSI Rete Due radio program Moby Dick. (In Italian)
14.00 Writers Jakuta Alikavazovic and Léonor de Récondo spent a night alone in the Louvre's Hall of the Caryatids and the El Greco Museum in Toledo, respectively. They then wrote about their experience in Comme un ciel en nous and La leçon de ténèbres in the Ma nuit au musée series (Éditions Stock). With the project creator Alina Gurdiel. (In French with Italian translation).
16.00 With the nine volumes of his Uncertain Manifesto, writer and illustrator Frédéric Pajak has created a unique, unclassifiable work, which is at once a memoir and a philosophical reflection, an essay and a novel. Through writing and illustrations, he tells his own life and those of other poets, artists, and philosophers such as Benjamin, Van Gogh, Dickinson, Cvetaeva, Pessoa. With his Italian translator, Nicolò Petruzzella. (In French with Italian translation).
18.00 The great French writer Jean Echenoz, with his film-style novels, and his writing influenced as much by jazz as by classical music, is in dialogue with Giorgio Pinotti, his translator and editor-in-chief of Adelphi publishing house. (In French with Italian translation).
Sunday, Sept. 18 | Teatro Sociale | Bellinzona
10.00 Fabienne Radi (Swiss Literature Prize 2022), Jérémie Gindre, and Donatella Bernardi tell us how their dual nature as artists and writers finds a synthesis in the livre d'artiste. (In French with Italian translation).
14.00 U.S. photographer Aaron Schuman is the author of Slant (Mack, 2019) and Sonata (Mack, 2022), in which the dialogue between the photographic image and the written word takes on surprising new forms. With critic Luca Fiore. (In English with Italian translation).
16.00 Award-winning director Mario Martone, who from L'amore molesto to the very recent Nostalgia, via Il giovane favoloso and L'odore del sangue, has nurtured an intense and extraordinary relationship with literature over the years, in dialogue with the Locarno Film Festival's artistic director Giona A. Nazzaro. (In Italian).
18.00 Gwenn Rigal, who in Le temps sacré des cavernes, has questioned the mysteries of cave art of the Upper Paleolithic in Europe through the millennia, from Chauvet to Lascaux to Altamira, in dialogue with Matteo Baldi. (In French with Italian translation).
cineBabel | Sept. 10-Oct. 10 | Bellinzona and Locarno
"Scrivere per vivere | Vivere per scrivere" curated by the Bellinzona and Locarno film clubs, with screenings in Bellinzona and Locarno. More info >>
artBabel | Sept. 6-17 | Biblioteca Cantonale | Bellinzona
Johanna Schaible's exhibition at the Bellinzona Cantonal Library will end on Saturday the 17th with a presentation at 13:00 of the illustrated book C'era una volta e ancora ci sarà (Orecchio Acerbo, 2021). Curated by Bolo Klub, Storie Controvento, Biblioteca Cantonale di Bellinzona. The event is preceded at 12:00 by a free workshop for people of all ages. Registration: storiecontrovento(a)gmail.com
The exhibition can be visited from Sept 6 to Sept. 17 during the opening hours of the Cantonal Library
artBabel | Sept. 15-Oct. 16 | Spazio 5b | via Salvioni 5b, Bellinzona
Antonio Rovaldi's exhibition "Stiamo facendo davvero ciò che conviene?" dedicated to Robert Walser.
Vernissage Sept. 15 at 17.30
Opening hours:
Sept. 16: 10.00-17.00
Sept. 17-18: 11.00-19.00
Until Oct. 16: by appointment
Ph. +41795235390
info(a)spazio5b.ch
Literary translation workshops | Sept. 15-18 | Biblioteca Cantonale | Bellinzona
Literary translation workshops from English, Spanish, French, and Portuguese to Italian. More info >>
L'altralingua | Sept. 16-17 | BiblioBaobab | Bellinzona
L'altralingua, a writing workshop in the adopted language held by Ubah Cristina Ali Farah at the intercultural library BiblioBaobab. More info >>
Babel is the literary festival focused on translation.
Understood as linguistic hospitality, translation is the practice that prompts you to go towards the other, in order to invite the other to your own home, and serves as a model for other kinds of hospitality.
Babel invites writers who work across languages and cultures, and their Italian translators; the festival promotes translations between different art forms, organizes translation workshops, prizes, and residences, and publishes new work.
Past editions have featured world-famous writers such as Derek Walcott, Marie NDiaye, Ismail Kadaré, Amitav Ghosh, Patrick Chamoiseau, Jamaica Kincaid, Mourid Barghouthi, Valeria Luiselli, Irvine Welsh, Linton Kwesi Johnson, Asli Erdogan, Ljudmila Ulickaja, Elias Khoury, Yu Hua, Adam Zagajewski, Adania Shibli, Samanta Schweblin, Abdelfattah Kilito, musicians such as Arto Lindsay, the West-Eastern Divan Orchestra, Tartit, The Tiger Lillies, and András Keller, as well as several young writers that Babel has translated and published with Swiss and Italian publishers and media
.
In 2012 Babel was awarded the Straniero Prize in Italy, and in 2013 the Swiss Literature Prize for translation and literary mediation and the Special Prize of the Jury by the Federal office for culture. 
Babel publishes Specimen, an entirely multilingual web-magazine, which through translation gives voice to the multifaceted world. Texts can be in every language and alphabet, potentially translated into and from any other language. With a special inclination for second languages and hybrid forms, Specimen engages an ever-expanding network of writers, artists and thinkers, fostering relation and linguistic hospitality as the core of its approach.
Favouring a slow pace, Specimen publishes an average of four new texts and a number of new translations every month. You can follow us on Facebook, or rely on our Newsletter for a monthly recap.
At times Specimen returns to the physical world, in the form of limited editions or on-demand publications, as well as through public debates on the occasion of special events and festivals.